"Earth cries… Heaven smiles"
Linda Gragg came to work with us in 2004.  Her kind and calm manner would have cats melting in her arms and dogs forgetting that they were ever nervous in the first place. Her steady hands were invaluable in doing procedures and drawing samples, and she contributed greatly to the safety of our patients and staff. Linda was Kalispell native, with a loving husband, three grown children and six grandchildren. She was a great animal lover, filling her home with frisky, enthusiastic bulldogs and cats that owned the place.  She found time for fly fishing, camping and creating beautiful hand-made greeting cards.
Linda was diagnosed with cancer in 2013, and took it on with gusto.  She made use of every treatment offered, never wavering in her resolve to beat the disease, despite the discomfort that came with many of those therapies.  Even in the last weeks of her life she held out hope of coming back to work someday, work that she loved and did with the grace of someone who has found their true calling.  She left us on July 27, 2015, and we will miss her, always.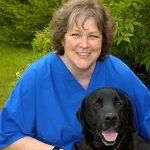 Linda's family has requested that contributions be made in her memory to the Calm Animal Care donation fund.  This account is a source of help for low income pet owners who could not otherwise afford to treat unexpected injuries and illnesses in their furry family members. Anyone desiring to donate to this fund can do so by calling the clinic or by mailing a check with "Linda Gragg Memorial" in the memo line to PO Box 14, Kila, 59920.  To donate on – line, here's a Paypal link