Music
Music & Community — Calm Animal Care. Barbara Calm's other pursuits and passions when not helping pets feel better and stay healthy.
A schedule of all of the Celtic music concerts, events and sessions can be found here:http://tralegael.com/schedule.htm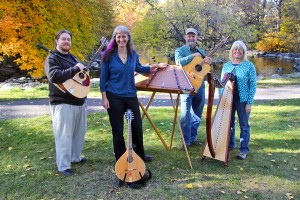 Tra Le Gael – A spirited ensemble playing Celtic tunes with harmony, humor and joy.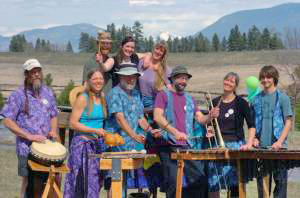 Tropical Montana Marimba Ensemble Gigs: Tropical Montana Marimba Ensemble plays music inspired by the traditions of the Shona Tribe of Zimbabwe.
Swiftcurrent — Wild and Scenic Acoustic Music
 Second Wind— Celtic music with Warmth and Passion
Grin and Bear It String Clan: The Grin and Bear It String Clan is an enthusiastic and fun gathering of musicians playing oldtime and eclectic tunes.
Missoula Folklore Society: "Dedicated to promoting, preserving, enjoying and sharing the music, dance, arts, crafts,
and skills of contemporary and traditional cultures and generally having a pretty good time."  These folks put on contradances from October through May, and the Bear Hug Mountain Festival and Contra Dance Camp — an annual fun-filled weekend of music, dancing, and storytelling on Flathead Lake in September.
Northwest Folkife Festival: The Northwest Folklife Festival is the annual free celebration of year-round ethnic, folk, and traditional arts in Seattle.  At least one of Dr Calm's musical ensembles performs there every year.
Community
Our Local Community.
Our Greater Community
Animal Welfare Projects
Blogs of Travelers We Know and Love